Amir Elected Vice-Chair and Blough Elected as New Member at Winter 2016 Meeting
January 12, 2016 - Snowmass, Colorado, US
The Working Group 10.4 on Dependable Computing and Fault Tolerance (WG10.4) of the International Federation For Information Processing (IFIP) announced today, at it's Winter meeting, that it has elected Professors Yair Amir to the position of Vice-Chair and Doug Blough as its newest member.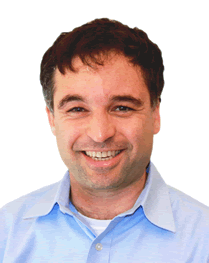 Amir is a Professor at Johns Hopkins University where he is Chair of the Department of Computer Science (http://www.cs.jhu.edu/). His research interests include intrusion tolerant systems, critical infrastructure, clouds, distributed systems, overlay networks, group communication, wireless mesh networks, multicast, distributed algorithms, intrusion tolerance, fault tolerance, and replication.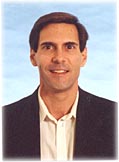 Blough is a Professor at Georgia Institute of Technology in the School of Electrical and Computer Engineering. He has been researching dependable systems and networks since 1987, with contributions in the areas of fault diagnosis, clock synchronization, identity management, privacy, on-chip fault tolerance, distributed storage systems, P2P networks, multicomputer networks, and various aspects of wireless networks including self organization. In addition to his academic research, he has contributed to the development and evaluation of the COSMOS operating system at NASA JPL, led the design and implementation of a middleware-based fault injection software system for Raytheon and the U.S. Navy, and performed an architecture study for the DARPA self-regenerative systems project.
About IFIP WG 10.4 on Dependable Computing and Fault Tolerance
IFIP Working Group 10.4 was established in 1980 with the aim of identifying and integrating approaches, methods and techniques for specifying, designing, building, assessing, validating, operating and maintaining dependable computer systems, that is those that are reliable, available, safe, and secure. Its 75 members from around the world meet twice a year to to conduct in-depth discussions of important technical topics to further the understanding and exposition of the fundamental concepts of dependable computing.
For more information on IFIP WG10.4 visit http://www.dependability.org/wg10.4/
About the International Federation For Information Processing
IFIP is a non-governmental, non-profit umbrella organization for national societies working in the field of information processing. It was established in 1960 under the auspices of UNESCO as a result of the first World Computer Congress held in Paris in 1959. It is the leading multinational, apolitical organization in Information & Communications Technologies and Sciences.
For more information on IFIP visit http://www.ifip.org
Media Contact:
Charles B. Weinstock
412-298-9747
weinstock@dependability.org