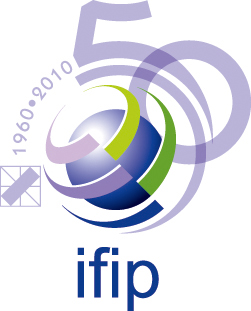 INTERNATIONAL FEDERATION FOR INFORMATION PROCESSING
WG 10.4 on DEPENDABLE COMPUTING AND FAULT TOLERANCE
IFIP Working Group 10.4 was established by the IFIP General Assembly in October 1980, and operates under IFIP Technical Committee TC-10, "Computer Systems Technology". The charter of WG 10.4 (established 1980, revised 1988) states the aim and the scope of the WG:
Aim. Increasingly, individuals and organizations are developing or procuring sophisticated computing systems on whose services they need to place great reliance. In differing circumstances, the focus will be on differing properties of such services -- e.g., continuity, performance, real-time response, ability to avoid catastrophic failures, prevention of deliberate privacy intrusions. The notion of dependability, defined as the trustworthiness of a computing system which allows reliance to be justifiably placed on the service it delivers, enables these various concerns to be subsumed within a single conceptual framework. Dependability thus includes as special cases such attributes as reliability, availability, safety, security. The Working Group is aimed at identifying and integrating approaches, methods and techniques for specifying, designing, building, assessing, validating, operating and maintaining computer systems which should exhibit some or all of these attributes.

Scope. Specifically, the Working Group is concerned with progress in:

Understanding of faults (accidental faults, be physical, design-induced, originating from human interaction; intentional faults) and their effects.
Specification and design methods for dependability.
Methods for error detection and processing, and for fault treatment.
Validation (testing, verification, evaluation) and design for testability and verifiability.
Assessing dependability through modeling and measurement.
History. The idea of WG 10.4 was formulated during the IFIP Working Conference on Reliable Computing and Fault Tolerance on September 27-29, 1979 in London, England, held in conjunction with the Europ-IFIP 79 Conference. Algirdas Avižienis (USA, then Lithuania) and Alain Costes (France), who organized the London Conference and proposed the formation of the Working Group, were appointed as Chair and Vice Chair, respectively, of the new WG 10.4 in 1980. WG leadership has included:
1980-86

.

Chair

: Algirdas Avižienis (USA, then Lithuania).

Vice Chair

: Alain Costes (France).

1986-95

.

Chair

: Jean-Claude Laprie (France).

Vice Chairs

: John F. Meyer (USA), Yoshihiro Tohma (Japan).

1996-98

.

Chair

: Hermann Kopetz (Austria).

Vice Chairs

: Jacob A. Abraham (USA), Hirokazu Ihara (Japan).

1999-2005

.

Chair

: Jean Arlat (France).

Vice Chairs

:

Takashi Nanya (Japan), William H. Sanders (USA).

2006-2012

.

Chair

: Richard D. Schlichting (USA).

Vice Chair

: Karama Kanoun (France).

2013-current

.

Chair

: Paulo Verissimo (Portugal).

Vice Chair

: Farnam Jahanian (USA).
The first meeting of the WG 10.4 was held in Portland, Maine, USA from June 22- 23,1981, and was attended by the 29 founding members. Since then, the membership has grown to 68 members (including 14 Emeritus members) from 11 countries. Sixty-one WG 10.4 meetings have been held through 2011 in various locations, including the United States, France, Japan, Brazil, Canada, Germany, Italy, UK, Australia, Austria, Cape Verde, India, South Africa, Sweden, and Tunisia.
Workshops. The main goal of WG 10.4 meetings is to conduct in-depth discussions of important technical topics in the form of workshops focusing on selected key topics. A principal theme since the first meeting has been the understanding and exposition of the fundamental concepts of dependable computing. Other major topics that have been the subject of workshops recently include evaluation of dependability and resiliency, experimental methods, dependable operating systems, and failure diagnosis. Electronic versions of the slides presented at the various workshops are available from the 37th WG meeting in 2000 onward. In addition to one or more workshops, each meeting also includes research reports that are presented by members and guests, and the WG business meeting. Electronic versions of the presentations made during the research reports sessions and the open part of the business meeting are also available for meetings starting in 2005.
Conference Activities. In addition to the group meetings, seven IFIP Working Conferences on Dependable Computing for Critical Applications (DCCA) were organized by WG 10.4 between 1989 and 1999. Specifically, DCCA was held as follows:
DCCA-1:

Santa Barbara, California, USA, August 1989.

DCCA-2:

Tucson, Arizona, USA, February 1991.

DCCA-3:

Palermo, Italy, September 1992.

DCCA-4:

San Diego, California, USA, January 1994.

DCCA-5:

Urbana-Champaign, Illinois, USA, September 1995.

DCCA-6:

Grainau, Gemany (near Garmisch-Partenkirchen), March 1997.

DCCA-7:

San Jose, California, USA, January 1999.
The proceedings were published as books in the series Dependable Computing and Fault-Tolerant Systems, described further below.

IFIP WG 10.4 has had a long involvement with what is now the IEEE/IFIP International Conference on Dependable Systems and Networks (DSN). Beginning in 1982, the WG began serving as a cooperating sponsor of one of DSN's predecessor conferences, the annual IEEE International Symposium on Fault-Tolerant Computing (FTCS) organized by the IEEE Computer Society Technical Committee on Fault-Tolerant Computing, now called the TC on Dependable Computing and Fault Tolerance (TC-DCFT). This was continued until 2000, when DSN was formed by combining FTCS and DCCA into a single conference. At this point, the WG became a co-sponsor of the event in conjunction with the IEEE CS TC-DCFT. Since 2000, DSN has been held as follows:


Beginning in 2007, the DSN conference reinstated the numbering scheme started with FTCS-1 in 1971, making the formal name of the conference "The xxth Annual IEEE/IFIP Conference on Dependable Systems and Networks". This name emphasizes the continuity of this line of major conferences on this crucial topic.

DSN currently features two symposia, the Dependable Computing and Communications Symposium (DCCS) and the Performance and Dependability Symposium (PDS). In addition, there are typically any number of other activities, including tutorials, workshops on new and timely topics, opportunities for the presentations of recent results in "Fast Abstracts" sessions, and a Student Forum. Everyone is cordially invited to participate and attend!

WG 10.4 also supports a number of other conferences by providing "in-cooperation" status. Past and current examples include:

In addition, the WG has played an active role in various offerings of the IFIP World Computer Congress. In 2004, the WG organized a special event entitled Fault Tolerance for Trustworthy and Dependable Information Infrastructures as part of the series of "Topical Days" held during the 18th IFIP World Computer Congress (WCC-2004) in Toulouse, France. This event was organized to honor Algirdas Avižienis, co-founder of WG 10.4, whose pioneering and leading work has shaped the discipline of fault-tolerant and dependable computing. In 2006, the WG assisted with the Conference on Biologically Inspired Cooperative Computing (BICC-2006), which was organized by TC-10 as part of the 19th IFIP World Computer Congress (WCC-2006) in Santiago, Chile. One component of this involvement was the invited talk given by Algirdas Avižienis entitled "An Immune System Paradigm for the Assurance of Dependability of Collaborative Self-Organizing Systems."

Publications. In 1987, the WG initiated the book series Dependable Computing and Fault-Tolerant Systems published by Springer-Verlag. Twelve volumes were published, including a five-language volume (English, French, German, Italian and Japanese) on the Basic Concepts of Dependability and the associated terminology. The WG also actively supports together with the IEEE CS TC-DCFT the

IEEE Transactions on Dependable and Secure Computing

(TDSC). Of particular note is that a paper giving an update on conceptual issues and terminology entitled "Basic Concepts and Taxonomy of Dependable and Secure Computing" appeared in the first issue in 2004.

Special Interest Groups. In addition to its regular activities, the WG currently has three SIGs. The first, established in 1999, focuses on Dependability Benchmarking (SIGDeB). Since that time, SIGDeB has held several working meetings, and organized workshops and panels. The members of SIGDeB also wrote a bookon dependability benchmarking that was published by the Wiley IEEE Computer Society Press in 2008. The current chair of SIGDeB is Karama Kanoun (France) and the current Vice Chair is Lisa Spainhower (USA). The second and third SIGs, established in 2009, are the SIG on Concepts and Ontologies organized by Algirdas Avižienis (Lithuania) and the SIG on Education in Resilient Computing organized by Luca Simoncini (Italy).



Chair:
Paulo Veríssimo


Departamento de Informática


Universidade de Lisboa, Faculdade de Ciências




Bloco C6.3.10 Campo Grande




1700 LISBOA - PORTUGAL




Phone: +351-21-750 00 87




Fax: +351-1-750 00 84




EMail:

pjv

di.fc.ul.pt

Vice Chair:

Farnam Jahanian


The University of Michigan


Computer Science and Engineering Division




2260 Hayward Street




Ann Arbor, MI 48109-2121 USA




Phone: +1-734-936-2974




Fax: +1-734-763-8094




EMail:

farnam

umich.edu

Members
(* Emeritus)
Jacob A. Abraham (jaacerc.utexas.edu)

University of Texas at Austin (USA)

Tom Anderson (Tom.Andersonnewcastle.ac.uk)

Jean Arlat (

jean.

arlatlaas.fr)

LAAS - CNRS (France)

Algirdas Avi

ž

ienis* (avizadm.vdu.lt or avizcs.ucla.edu)

University Vytautas Magnus (Lithuania)

Roberto Baldoni (Roberto.Baldonidis.uniroma1.it)

Universita di Roma "La Sapienza"

(Italy)

Andrea Bondavalli (a.bondavallidsi.unifi.it)

University of Florence

(Italy)

Nicholas S. Bowen (nsbowenngmail.com)

IBM Server Group (USA)

Antonio Casimiro (casimdi.fc.ul.pt)

University of Lisboa (Portugal)

Ram Chillarege (ramchillarege.com)

Chillarege Inc. (USA)

Alain Costes (costeslaas.fr)

LAAS - CNRS (France)

Mario Dal Cin* (dalcingmx.de)

(Germany)

Xavier Defago (defagojaist.ac.jp)

Japan Advanced Institute of Science and Technology

Felicita Di Giandomenico (felicita.digiandomenicoisti.cnr.it)

ISTI-CNR (Italy)

Kevin R. Driscoll (kevin.driscollhoneywell.com)

Honeywell Laboratories (USA)

Elmootazbellah (Mootaz) N. Elnozahy (mootazkaust.edu.sa)

King Abdullah University of Science and Technology (Saudi Arabia)

Christof Fetzer (cf2inf.tu-dresden.de)

University of Dresden (Germany)

George C. Gilley* (gcgilleyverizon.net)

(USA)

Jack Goldberg* (jackgoldbergearthlink.net)

(USA)

Walter L. Heimerdinger* (waltvisi.com


(USA)

G

ü

nter Heiner* (guenter.heinerieee.org)

(Germany)

Gernot Heiser (gernotnicta.com.au)

NICTA and University of New South Wales (Australia)

Matti Hiltunen (hiltunenresearch.att.com)

AT&T Labs - Research (USA)

Hirokazu Ihara* (iharacoral.ocn.ne.jp)

Hiro Systems

(Japan)

Ravishankar K. Iyer (iyercrhc.uiuc.edu)

Center for Reliable and High-Performance Computing,
University of Illinois at Urbana-Champaign (USA)

Farnam Jahanian (farnameecs.umich.edu)

University of Michigan (USA)

William C. Jones* (wcjonesalum.mit.edu)

(USA)

Mohamed Kaaniche (Mohamed.Kaanichelaas.fr)

LAAS-CNRS (France)

Zbigniew Kalbarczyk (kalbarcrhc.uiuc.edu)

University of Illinois at Urbana-Champaign (USA)

Nobuyasu Kanekawa (nobuyasu.kanekawa.efhitachi.com)

Hitachi, Ltd. (Japan)

Karama Kanoun (kanounlaas.fr)

LAAS - CNRS (France)

Johan Karlsson (johanchalmers.se)

Chalmers University of Technology (Sweden)

Yoshiaki Koga* (yoshi.koganifty.com)

National Defense Academy (Japan)

Philip Koopman (koopmancmu.edu)

Carnegie-Mellon University (USA)

Hermann Kopetz* (h.kopetzgmail.com)

Vienna University of Technology

(Austria)

Sy-Yen Kuo (sykuocc.ee.ntu.edu.tw)

National Taiwan University

(Taiwan)

Jaynarayan H. Lala (Jay_LalaRaytheon.com)

Raytheon (USA)

Carl Landwehr * (carl.landwehrgmail.com)

George Washington University

(USA)

Bev Littlewood * (b.littlewoodcsr.city.ac.uk)

Centre for Software Reliability
City University, London (UK)

Henrique Madeira (henriquedei.uc.pt)

Univ. of Coimbra (Portugal)

Eliane Martins (elianeic.unicamp.br)

Univ. of Campinas (Brazil)

Roy A. Maxion (maxioncs.cmu.edu)

Carnegie-Mellon University (USA)

Edward J. McCluskey (ejmcrc.stanford.edu)

Stanford University (USA)

John F. Meyer* (jfmeecs.umich.edu)

Michele Morganti (Michele.Morgantiicn.siemens.it)

Siemens (Italy)

Gilles Muller (Gilles.Mullerlip6.fr)

INRIA/LIP6 (France)

Takashi Nanya

(t.nanyaak.wakwak.com)

Canon Inc. (Japan)

Priya Narasimhan (priyacs.cmu.edu)

Intel Labs (USA)
Carnegie Mellon University (USA)

Stefan Poledna (polednatttech.com)

TTTech (Austria)

David Powell (David.Powelllaas.fr)

LAAS - CNRS (France)

Brian Randell* (brian.randellnewcastle.ac.uk)

David A. Rennels* (rennelscs.ucla.edu)

UCLA (USA)

John Rushby (rushbycsl.sri.com)

SRI International (USA)

William H. Sanders (whsuiuc.edu)

Information Trust Institute,
University of Illinois (USA)


O. Sami Saydjari (ssaydjariCyberDefenseAgency.com)


Cyber Defense Agency (USA)

Richard D. Schlichting (rickresearch.att.com)

AT&T Labs - Research (USA)

Daniel P. Siewiorek (dpscs.cmu.edu)

Carnegie-Mellon University (USA)

Luca Simoncini* (l.simonciniiet.unipi.it)

University of Pisa (Italy)

T. Basil Smith* (Basil_Smithalum.mit.edu)

(USA)

Lisa Spainhower* (lisa.spainhowergmail.com)

(USA)

Lorenzo Strigini (striginicsr.city.ac.uk)

Centre for Software Reliability
City University, London (UK)

Robert J. Stroud (rjsadelard.com)

Adelard LLP (UK)

Neeraj Suri (suriinformatik.tu-darmstadt.de)

Darmstadt University of Technology (Germany)

Yoshihiro Tohma* (yoshi.tohmacocoa.plala.or.jp)

(Japan)

Jan Torin* (jan.torintelia.com)

(Sweden)

Kishor S. Trivedi (kstee.duke.edu)

Center for Advanced Computing and Communications
Department of Electrical and Computer Engineering
Duke University (USA)

Aad van Moorsel (aad.vanmoorselnewcastle.ac.uk)

Paulo Verissimo (pjvdi.fc.ul.pt)

University of Lisboa (Portugal)

Marco Vieira (mvieiradei.uc.pt)

University of Coimbra (Portugal)

Chris J. Walter (cwalterwwtechnology.com)

WW Technology Group (USA)

Charles B. Weinstock (weinstocksei.cmu.edu)

Haruo Yokota (yokotacs.titech.ac.jp)

Tokyo Institute of Technology (Japan)

Tomohiro Yoneda (yonedanii.ac.jp)

National Institute of Informatics (Japan)

Ying C. (Bob) Yeh (ying.c.yehboeing.com)

Boeing (USA)
---
Please send any modification requests to webmaster

dependability.org
---
IFIP Technical Committees WG description last modified: 1-1-2013
Membership list last modified:

1-1-2013